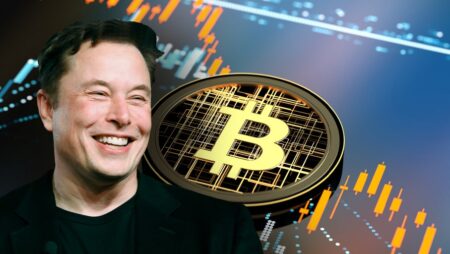 People who have awareness of cryptocurrency also know that Elon Musk is immensely interested in this sector. The owner of Boring Company, SpaceX, and Tesla has followers spanning over 55 million in social media circles. From time to time he takes to social media and shares his thoughts on cryptocurrency. The notable thing is his tweets and comments on cryptocurrencies send the market into a dizzy.
His connection with cryptocurrency seems to be a complex one. He has praised certain crypto coins and later did a complete turnaround saying it was a terrible thing to be introduced.
Elon Musk's thoughts On Cryptocurrency
Elon Musk recently stated that the American government should not interfere when it comes to regulating the market dealing with Cryptocurrency. He said the government can slow things down, but cannot destroy cryptocurrency.
Elon's Influence on the Cryptocurrency sector
Elon shared a series of messages on social media and those increased the prices of crypto tokens like Dogecoin and Bitcoin by leaps and bounds. He even added a hashtag next to Bitcoin and it sent the prices through the roof. Bitcoin came into being in the year 2009 and he did not show any interest in the early days. However, in early 2021, Elon said that his company Tesla bought Bitcoin worth approx. $1.5 billion. The value then increased to $2.5 billion and then a sharp drop was noticed along with many other cryptocurrencies.
Musk announced that Tesla will accept payments from customers via Bitcoin, and this announcement raised the value of Bitcoin like never before. However, shortly the businessman said due to certain environmental factors his customers could not pay using it. He also stated That Bitcoin was a fabulous idea, but it cannot get the better of the environment. He wrote about his concern about Bitcoin mining impacting the environment adversely. This caused the value of the cryptocurrency to dip by ten percent. Dogecoin also saw a huge decline close to 20 percent. It is quite evident that his tweets on Bitcoin impacted the value of the token a number of times. 
Apart from Bitcoin, Musk also expressed interest in endorsing other crypto coins sometimes. In October 2021, he adopted a Shiba Inu named Floki and when he shared the news on social media, the price of Shiba Inu cryptocurrency shot up in an unprecedented manner. 
Though Elon Musk has been a supporter of cryptocurrency he offered a word of caution to all the investors who are trying to make a fortune from the surge in Dogecoin, Ethereum, and Bitcoin. He also said that in the future crypto may become the main currency, but people should not divert their entire resources to them.
Wrapping it up
We can gather that messages posted on social media by Elon Musk regarding cryptocurrency have a huge impact on the movement of price. This is not without reasons-for sure. Musk is a proponent of futuristic technologies and people including crypto sector investors pay special importance to his moves. The crypto sector upheavals are unpredictable and there are several factors at play behind the rising and fall of the price of specific coins. It is possible that Musk's comments serve as a catalyst at times. But it is certainly not a rational move to sell or buy cryptocurrencies based on his tweets or social media messages alone.